[11] Strong and ductile beta Ti–18Zr–13Mo alloy with multimodal twinning, Jinyong Zhang, Fan Sun , Zheng Chen, Yang Yang, Baolong Shen, Ju Li and Frédéric Prima, Materials Research Letters 7 (6), 251-257.
[10] More Efficient and Accurate Simulations of Primary Radiation Damage in Materials with Nanosized Microstructural Features or Ion Beam, Ju Li, Yang Yang, and Michael P. Short., Handbook of Materials Modeling. Volume 2 Applications: Current and Emerging Materials, (2018). 
[9] Liquid-Like, Self-Healing Aluminum Oxide during Deformation at Room Temperature, Yang Yang, Akihiro Kushima, Weizhong Han, Huolin Xin and Ju Li, Nano Letters 18 (2018) 2492-2497.
Highlighted by Science: A revealing view of oxides, by Marc S. Lavine, Science, 360 (2018) 45-46.
 
[8]  Nano-beam and nano-target effects in ion radiation,
Yang Yang, Yong Gang Li, Michael P. Short, Chung-Soo Kim, Karl K. Berggren and Ju Li, Nanoscale 10 (2018) 1598-1606.


[7] Bimetallic nanoparticle oxidation in three dimensions by chemically sensitive electron tomography and in situ transmission electron microscopy,
Weiwei Xia, Yang Yang, Qingping Meng, Zhiping Deng, Mingxing Gong, Jie Wang, Deli Wang, Yimei Zhu, Litao Sun, Feng Xu, Ju Li and Huolin Xin, ACS Nano, (2018) 12, 7866-7874.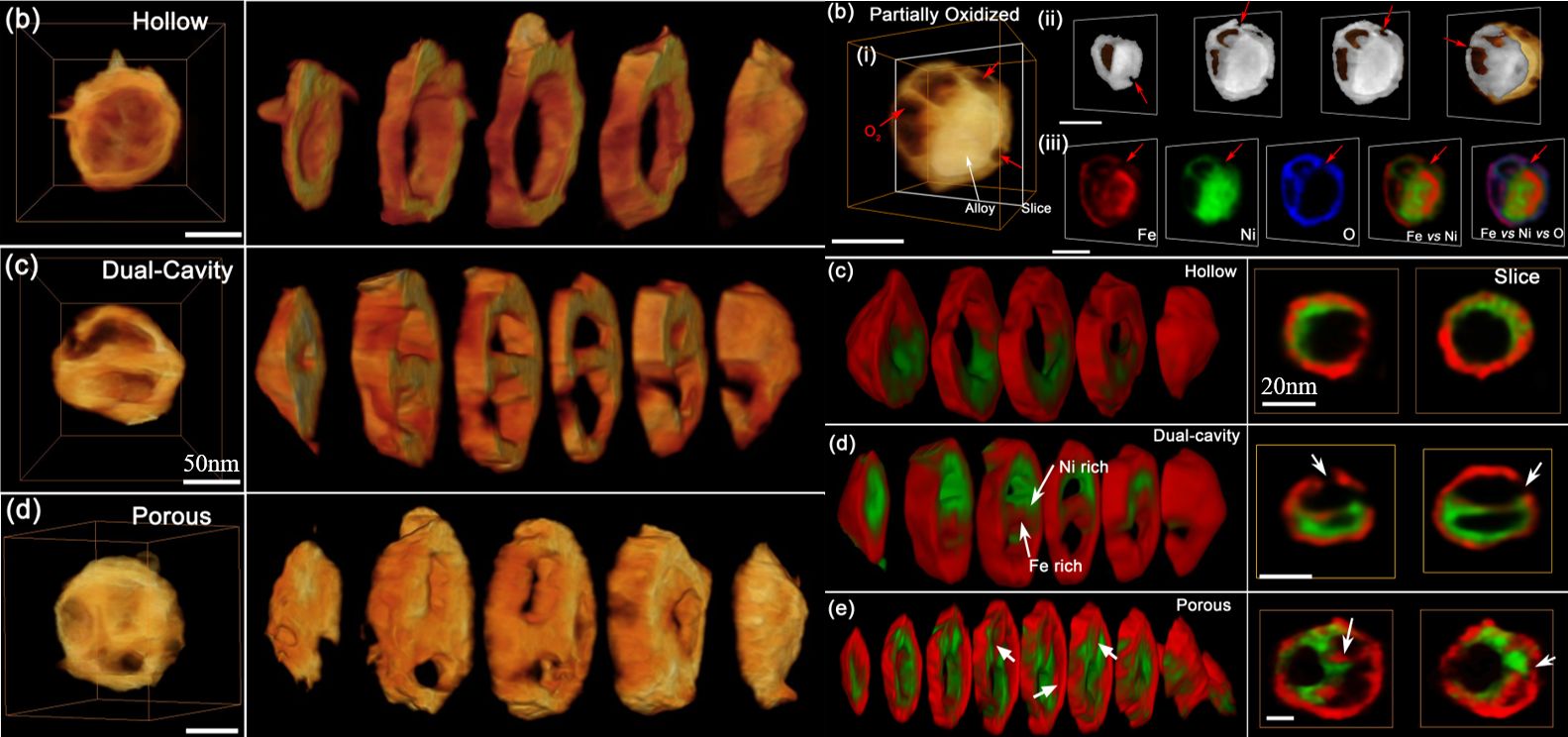 [6] Monte Carlo simulation of PKA distribution along nanowires under ion radiation, Yang Yang, Michael P. Short, and Ju Li., Nuclear Engineering and Design, 340 (2018) 300-307.

[5] Ion radiation albedo effect: influence of surface roughness on ion implantation and sputtering of materials,
Yong Gang Li, Yang Yang, Michael P. Short, Ze Jun Ding, Zhi Zeng and Ju Li, Nuclear Fusion 57 (2017) 016038.

[4] Dispersion of carbon nanotubes in aluminum improves radiation resistance,
Kang Pyo So, Di Chen, Akihiro Kushima, Mingda Li, Sangtae Kim, Yang Yang, Ziqiang Wang, Jong Gil Park, Young Hee Lee, Rafael I. Gonzalez, Miguel Kiwi, Eduardo M. Bringa, Lin Shao and Ju Li, Nano Energy 22 (2016) 319-327.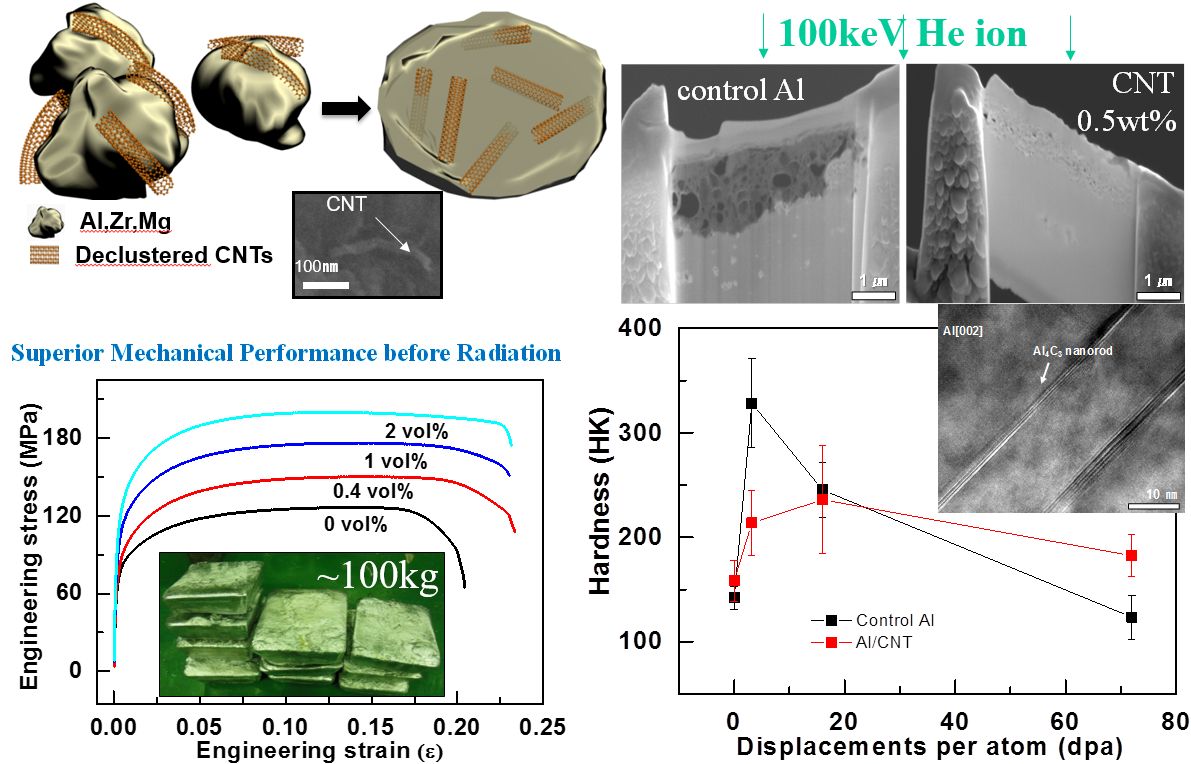 [3] Portrait and Classification of Individual Haze Particulates,
Yuan Li, Minshuai Ding, Yang Yang, Pengcheng Zhang, Yao Li, Yuecun Wang, Longchao Huang, Pingjiong Yang, Ming Wang, Xiao Sha, Yameng Xu, Chaowei Guo, and Zhiwei Shan, Journal of Environmental Protection (2016) 7, 1355- 1379.

[2] IM3D: A parallel Monte Carlo code for efficient simulations of primary radiation displacements and damage in 3D geometry,
Yong Gang Li, Yang Yang, Michael P. Short, Ze Jun Ding, Zhi Zeng and Ju Li, Scientific Reports 5 (2015) 18130.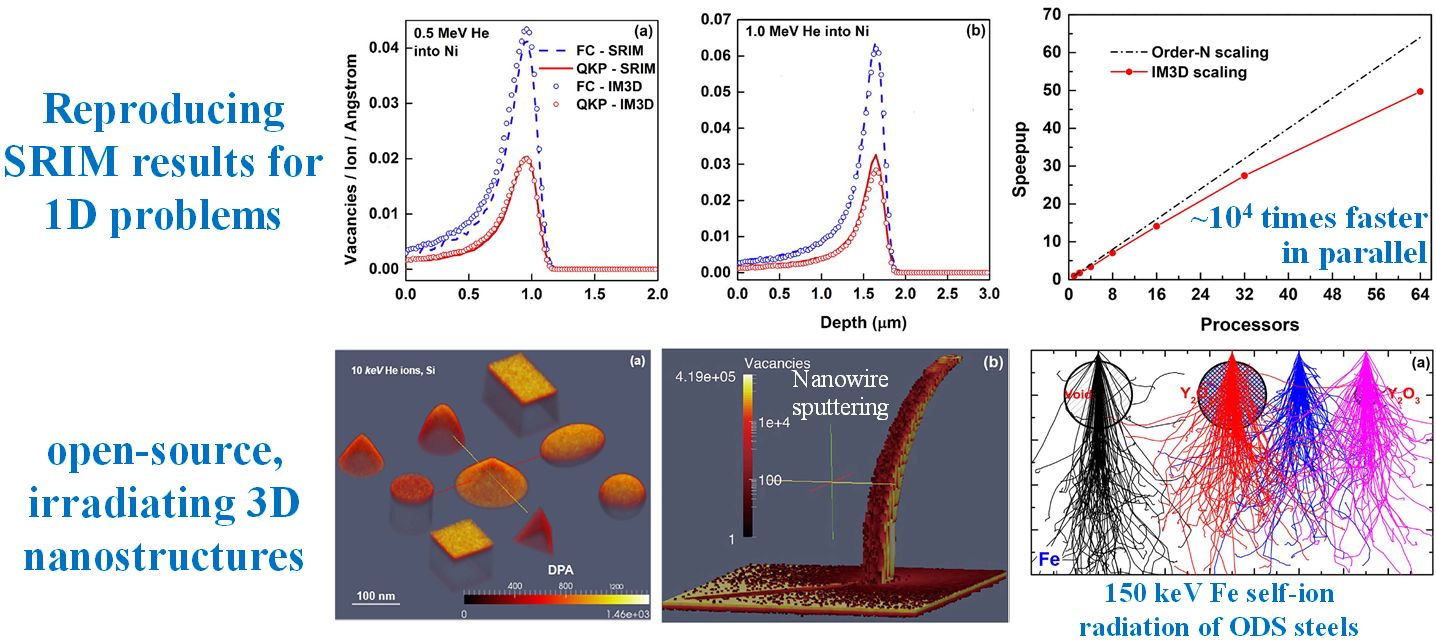 [1] Applications of Transient Grating Spectroscopy to Radiation Materials Science,
Michael P. Short, Cody A. Dennett, Sara E. Ferry, Yang Yang, Vikash K. Mishra, Jeffrey K. Elia- son, Alejandro Vega-Flick, Alexei A. Maznev, and Keith A. Nelson. JOM 67, no. 8 (2015): 1840-1848.